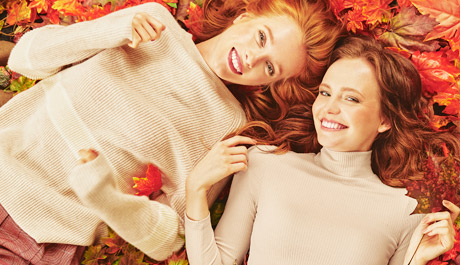 How to take care of your skin during the inter-season and what skin care regimen to choose – from Victoria Sergeeva, Product Manager, Faberlic Skin Care Department.
If the autumn is full of sun, is it necessary to keep using sun protection products?
Each smartphone and weather forecasting website shows the current UV index. If the UV index is more than three, it is recommended to use SPF products. For extremely fair skin – at the index of more than two.
Is it necessary to add any products to the regular skin care routine in autumn? Maybe, cancel something?
Your actual needs and skin condition are more important than calendar. So consider them when choosing skin care products.
Is it true that autumn is the best time to use exfoliating products, strongly not recommended in summer, for deep face cleansing, or it's a myth?
There are various types of peeling and exfoliating products. Some are allowed to be used in summer, some are to be used only under medical supervision even in winter. In general case, the reduced UV activity in autumn lessens the risk of undesired changes in skin pigmentation after the treatment. Although the Faberlic peel, intended for home use, almost never causes any problems.