Hair Care
You can add extra volume to your hair by double drying. Apply your styling product to your hair and use a hairdryer, then re-wet it and dry it again with a second application of your styling product.
To get showstopping volume, dry your hair until it is damp but not dripping, then apply the spray to your hair roots and dry strands of hair individually, lifting them up and moving the jet of hot air from the roots to the tips.
The Salon Care line includes the most delicate shampoo of all Faberlic range. It is sulphate-free, which means that it is suitable for weak hair.
Sulphates, or, more precisely, SLS (sodium lauryl sulphate) are added to shampoos to build a rich and stable foam. SLS-based shampoos provide deep cleaning, removing grease, street dust, styling product residue, but to do so it lifts hair scales.
- What combination of products is great for a great anti-hair loss effect?
- Everything depends on the reason of hair loss. If it is not hormonal or inherited, try the Expert Ever Strong line for intense restoration. Pay special attention to the Hair Elixir with Amla Oil (8970). Apply it to all the length of your hair for 30 minutes, before washing it. It is a great product that nourishes and restores roots and cuticles of your hair.
- What products can be used to efficiently and delicately straighten hair?
- We have the Expert Shine&Gloss line (8971 and 8972) designed to smooth hair. Last year it received the best of the best award in "Alliance of beauty and science in hair care products" nomination. If you use these products regularly, your hair gradually becomes smooth and straight, without fuzziness that so many women dislike.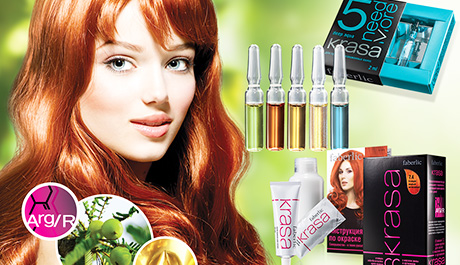 - Need More capsules are designed to treat hair in the process of colouring. Is there any use in adding them to shampoos and hair conditioners?
- These ampoules are designed only to be used with hair colours, that's when they work, delivering nutrients deep inside the hair.
Question: Does the new Krasa permanent CC cream-colour contain ammonia?
Expert Answer: Yes, it does. Since the development of the very first hair dye until today, the mechanism of action hasn't changed: to obtain stable results, the hair needs to swell to allow the pigments to set in. For this swelling to occur, ammonia or other ammonium groups form part of the dye.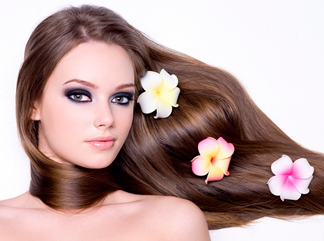 Question: How does the developer milk in the new hair dye differ from the milk in previous dyes?
Expert Answer: The oxidant (or developer milk) in our new hair dye has a very dense, creamy texture. It includes inhibitors that slow the release of atomic oxygen, thus providing a softer and more uniform colour.
Question: Why was Amla oil added to the hair dye recipe?
Expert Answer: We have always admired the perfect hair condition among Indian women. Their hair is incredibly beautiful, even when viewed under a microscope. We started to investigate why. Of course, genes play an important role here, but as it turns out, is not the only factor for success!
Question: What is arginine and why put it in hair dye?
Expert Answer: It is an amino acid, a material similar to hair's cellular structure. It literally patches up the damaged areas of the hair shaft, restoring its integrity by making up for any keratin protein deficiencies in the hair. Dye fixes itself perfectly to hair restored with arginine, and the resulting lamination effect is of the highest quality.
Question: What occurs during the hair dying procedure?
Expert Answer: Krasa is the only hair dye that combines a colouring and restoration function in a single procedure. Pigments penetrate to the very core of the hair shaft, resulting in a deep yet natural shade that fully covers any graying.